The hackers who are loyal supporters of the Syrian president Bashar al-Ashad is back in the hacking scene, this time targeting the officials websites of some high profile companies and of governments in Qatar.
As posted by the hackers on Twitter, the impacted websites are of Google(google.com.qa), Facebook(facebook.aq), Government Portal(gov.aq), Vodafone (vodafone.qa) and more.
The websites appeared to be hijacked using "DNS poisoning," currently, those websites are hosting a photo of the Syrian president and the hackers logo on the middle part of the page.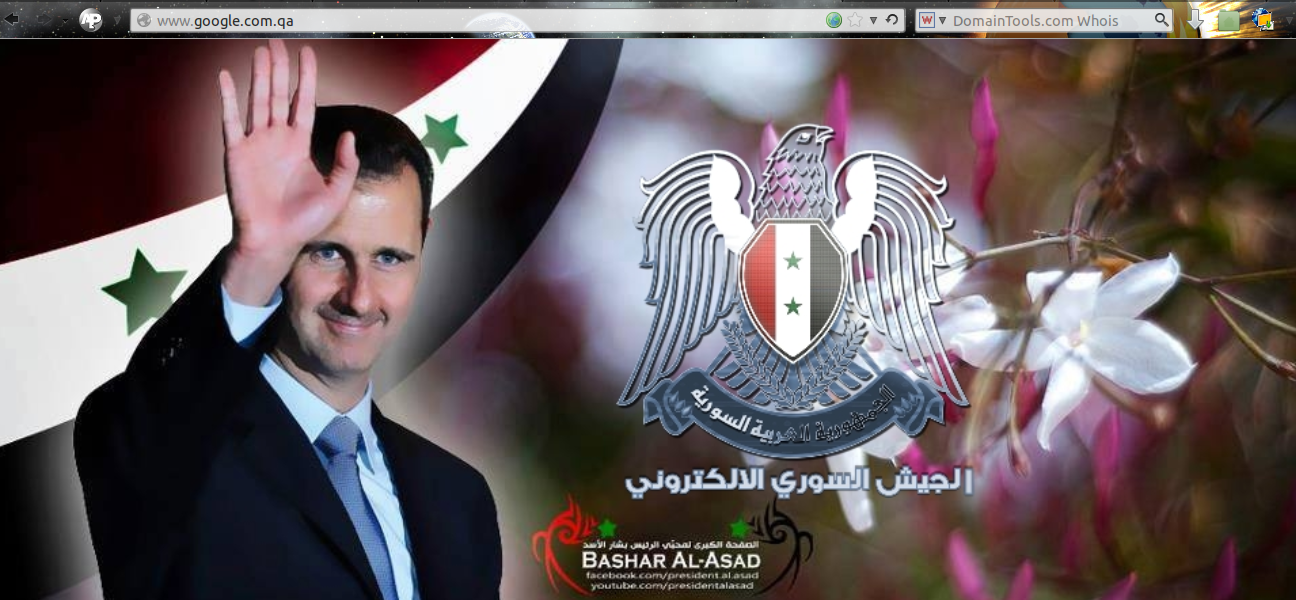 Other tweet of the hackers suggest, they managed to hacked the Domain registrar of Qatar (registry.qa)