The Skype Blog now redirects to Skype site homepage while the Twitter account appears to be still in the hands of the hackers.
Twitter user
Ashar Javed
posted on the social network, Skype blog seemed to be hacked by the Syrian hackers, supporters of Bashar al-Assad, the Syrian president.
While the Skype blog now redirects to its homepage, Ashar managed to capture a screenshot before it was taken down.
"Hacked by Syrian Electronic Army.. Stop Spying!" the hacker's blog title reads.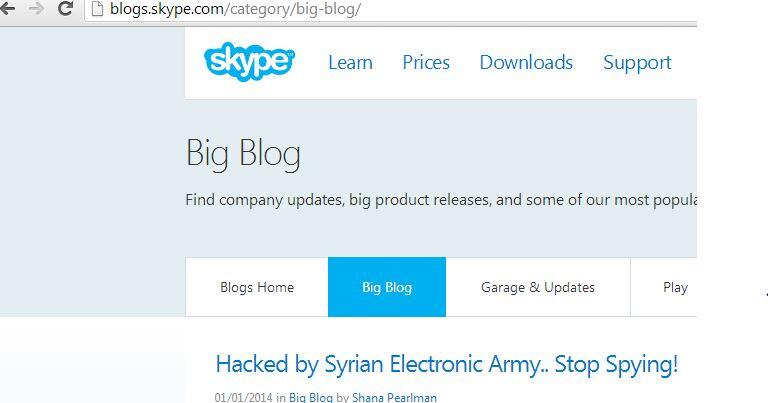 An hour later, Javed also found out that Skype twitter account is also hacked. That is kind of interesting as the account retweeted the SEA tweet.

Microsoft, the company that acquired Skype, has not yet responded in the issue.
Update.
You may have noticed our social media properties were targeted today. No user info was compromised. We're sorry for the inconvenience.

— Skype (@Skype) January 2, 2014